Performance
·
Stockholm
·
Hybrid Remote
Paid Specialist
Note: We're not actively hiring for this position at the moment, but we encourage you to seize the opportunity and send us your spontaneous application. Rest assured, when the time comes to fill this role, we'll swiftly reach out to you.

Future colleague!
In your search for the perfect company, fate has led you to Remotion, a trailblazing Swedish consulting powerhouse. We're not your ordinary 9-to-5 establishment. Oh no, we're so much more.
At Remotion, we're a diverse blend of dancers, surfers, hunters, actors, football players, and baristas. But don't let our unconventional hobbies fool you. We're also a team of passionate management consultants, performance marketers, growth managers, data scientists, and creatives. Together, we possess an unwavering belief that we've unraveled the secret to driving unparalleled corporate success for companies that need to adapt to the age of digital.
So, if you're ready to embark on an exhilarating journey where innovation knows no bounds, join us at Remotion and become a driving force behind data-driven growth, agile strategies, personalized omnichannel experiences, and performance marketing excellence.
Your adventure starts here!
We seek
To excel in this role, a strong understanding of the digital media landscape, particularly in paid marketing, is vital. We are seeking candidates with several years of operational experience in advertising, specifically on platforms like Meta (Facebook & Instagram), Google, LinkedIn, Snapchat, and others. Your expertise should extend beyond basic familiarity; you should possess in-depth knowledge of running successful campaigns in these environments.
As a successful candidate, you must demonstrate the ability to manage daily advertising operations and optimize campaigns effectively. Additionally, you should be skilled in long-term planning and account development, ensuring continued success and growth. Your passion for delving into detailed analysis work and continuously seeking ways to optimize technical solutions for better performance is integral to your daily routine. You should be adept at managing projects, possessing technical competence, efficiency, and a keen focus on driving conversions.
About the position
As a Paid Specialist, you will play a crucial role in our performance marketing team, responsible for effectively distributing our clients' campaigns and achieving outstanding results in various digital channels, with a primary focus on paid social and paid search. In this role, you will implement technical solutions and strategies, manage pixels, handle media buying, optimize campaigns, visualize data, and provide insightful reports. Ensuring the quality of advertising and meeting objectives are key priorities. Moreover, you will contribute to the overall competence development of our company, as our technical solutions serve as the backbone of our business.
Examples of work assignments
Implementing ad accounts and advertising tools, including technical setups.
Installing tracking pixels and relevant events for accurate data collection.
Defining target groups, budget structures, and KPIs to guide campaign success.
Managing media buys and optimizing campaigns based on customer conversion journeys.
Conducting tests, collecting as well as visualizing data, and analyzing insights to maximize profitability.
Building customized dashboards for reporting results and actionable insights.
Maintaining confidentiality and handling customer data with utmost care.
Your experience
Demonstrable experience in media buying, optimization, and analysis of campaigns across digital media platforms.
Strong analytical skills with a track record of providing valuable insights through reporting.
A data-driven mindset and proficiency in automating workflow processes.
Proficient in Google Analytics, Google Tag Manager, and Google Looker Studio.
Extensive knowledge of advertising tools and platforms such as Meta, LinkedIn, Google, YouTube, Pinterest, Snapchat, and Twitter.
Familiarity with attribution models and their application.
Passionate about digital marketing, continuous development, and learning.
Fluent in both spoken and written Swedish and English.
We offer
A dynamic organization guided by agile principles, cross-functional teams, and dual leadership.
A culture that values collective intelligence, self-leadership, and diversity.
Exciting opportunities for annual international trips, team-building conferences, and dedicated competence development days.
A central (and dog friendly!) office in the heart of Stockholm with a kitchen stocked with snacks, drinks, and breakfast
30 days vacation, a generous wellness allowance, and 1 hour of paid exercising per week
Are you ready to take your digital marketing career to the next level?
If this exciting opportunity aligns with your ambitions, we eagerly anticipate receiving your application!
Value stream

Locations

Stockholm

Remote status

Hybrid Remote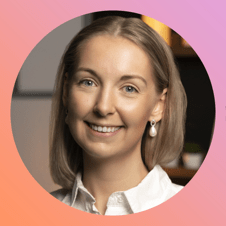 Contact
Ellen Lidbrink
Competence Hub Lead, Omni Performance & Analytics – Performance
Our culture
Our culture shapes our identity and operations. Guided by core values, we create an environment fostering growth, collaboration, and joy. We challenge perspectives, learn continuously, and stay ahead, providing trusted thought leadership for clients. With a can-do attitude, we embrace challenges, encouraging innovation and supporting each other. We approach tasks and interactions with humility, inclusivity, and friendliness, building strong relationships. We believe in collective intelligence, cross-functional teams, and collaborative delivery, enhancing performance and enjoyment. We find inspiration in breaking down business performance into impactful achievements. Join our community, where your skills will flourish, your voice will be heard, and you'll be part of an extraordinary team driving excellence in all we do.
About Remotion
We are dancers, surfers, hunters, actors, football players, and baristas. We are also management consultants, performance marketers, growth managers, data scientists, and creatives that are convinced that we have cracked the code to drive corporate outperformance. As we live on the cutting edge of digitalization, performance marketing, and business agility, we empower organizations to turn their aspirations into reality.

Our organization
As pioneers and consultants shaping the future of modern organizations, we have designed our operating model around the principles of business agility. Our structure revolves around value streams, competence hubs, and enabling value streams. Through these components, we effectively deliver in our three core business areas: Growth, Agility, and Performance.
Within our organization, value streams act as the driving force behind our operations, ensuring that we generate value for our clients and stakeholders. Our competence hubs, on the other hand, are dedicated to nurturing skills, fostering personal growth, and cultivating a sense of team belonging among our employees.
In contrast to traditional organizations, we have adopted a unique leadership approach where different leaders guide our employees based on their specific purposes and objectives. This structure allows us to adapt more swiftly to changing circumstances, foster innovation, and create value in an increasingly complex world. Above all, we firmly believe in the power of collective intelligence, recognizing that the synergy of our collective efforts surpasses individual capabilities.
Performance
·
Stockholm
·
Hybrid Remote
Paid Specialist
Loading application form
Already working at Remotion?
Let's recruit together and find your next colleague.